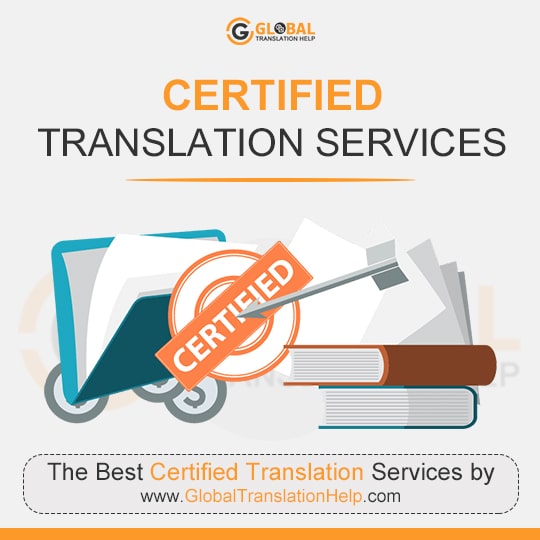 EXCLUSIVE CERTIFIED TRANSLATION SERVICES
Global Transitional Help is the leading translation agency that provides accurate, reliable and fast certified translation services. We work with clients located from anywhere and everywhere in the world. We offer fast, error-free & competitively priced certified translations of a variety of documents. Moreover, our certified translating experts cover translations for over 200 different languages from every corner of the world.
Our certified translations are available to a wide range of customers from different industries for instance business, legal, medical or even academic. Moreover, We assign only professional and qualified translators to do the certified or notary translations. If you are ever in search of someone who can get you the necessary documents that you need translated, look no further than this. We offer you the most reliable certified translation help at standard and affordable rates.
We are the panel of expert certificate translation professionals who offer the best translation services at reasonable rates. Our certification translation is suitable for people who want to translate native or other certificates from one language to another. Moreover, we have bilingual translation with high language competency and skills to deliver you the accurate translation with certification.
---
ATA CERTIFIED TRANSLATORS AT YOUR SERVICE
We have been a full member of the Association of Translation Companies for many years. That is to say, we adhere to a strict code of professional conduct. Moreover, we carry full professional confidentiality to safeguard the interests of the translation purchaser. Most of our translators are ATA certified translators who offer Certified Translation Service to companies or individuals.
A certified translation means that the translation is done from one language into another by a professional translator or professional translation agency. Along with the translation there will be a document stating that the official has compared the original document with the true copy and the content is accurate and true. Moreover, only an official authority can provide a certified translation. Therefore, such translation with certification can be presented to any legal authority for verification.
Our certified translating experts offers translation services for over 200 languages. Be it Spanish, Japanese, Croatia, or Thai. We make sure that you get error-free and accurate translations with stamped certification. This makes your document translation, by all means authentic. No matter which document you want to translate in what language, you can order online and have your translations sent to you by e-mail in 24 hours or less.
CERTIFIED DOCUMENT TRANSLATION SERVICES FOR ALL INDUSTRIES
We offer customers with translation certificate services on request. Further our certificates are accepted by all legal bodies, embassies, migration services, and other official organizations. In addition to certified translations, we also offer notarized translation services by certified notary. Don't worry if you want to get notarized translation services, hire professional notary from our team. Moreover, we only employ most experienced and talented translators who are not only native speakers of the target language, but also have a first-hand experience within the field of interest.
Some of the major documents we present certified translation are:
Birth Certificate
Contract
Driver's license
Academic Certificate
Wills and Deeds
Visa
Court Orders
Articles of Associations etc
Our certified translation support is available for any and every document with over 200 language translations. If you have a document that's not listed on our website you can get in touch with us via e-mail or live chat and we'll provide certified translation for that document right away.
---
FAST AND ACCURATE CERTIFIED TRANSLATIONS
Here at Global Translation Help, we work with native linguists who have demonstrated extensive experience in a number of sectors. This ensures they will be fluent in industry-specific terminology, and enables us to provide our clients with the highest quality translations. With over 75+ expert linguists in our vast network, we can deliver translations in endless pairs of language combinations.
In addition to multi lingual translators, we hire expert official translators with great experience in every industry. We provide a certified translation service that is fully accredited for in-house translators who can authorize a translator's certification. This guarantees the highest accuracy with each of our certified translations. Above all, we offer TEP services for all our certified translations of documents. To clarify, we first translate the document from one language to another. Secondly, a professional editors edits the content . And lastly, an expert proofreader check for any error to ensure accuracy and authenticity of the translated document.