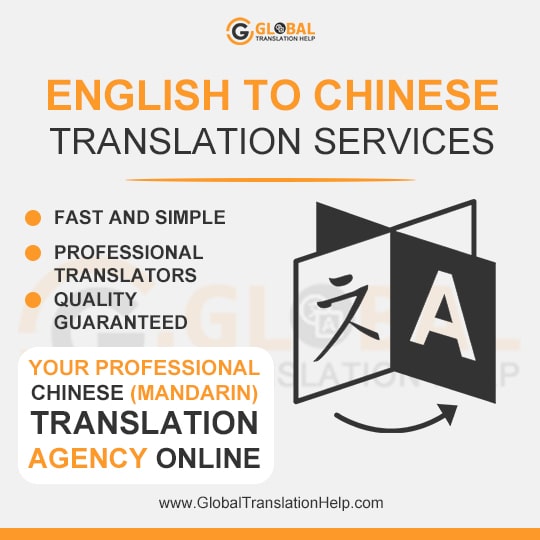 Pro Level English to Chinese Translation Services
Global Translation Help provides expert level English to Chinese translation services for a diverse set of clients. We use our network of native speakers and their years of linguistic experience to ensure on point accuracy. Moreover,  our English to Chinese translators has industry-specific skills. For instance, they not only specialize in business translations, but also law, medical data, technology, and many other industries. No matter what the industry or the nature of your document, we can provide you with accurate Chinese document translation.
Primarily used primarily on the Mainland, Mandarin Chinese is the most commonly used language in the world. But the older, traditional forms of Chinese also have hundreds of millions of native speakers elsewhere, especially in Taiwan, Singapore, Hong Kong, Macau, and overseas Chinese communities. However, traditional Chinese is highly complex, with tens of thousands of characters (pictograms) in regular use. Translators from China in our team are deeply knowledgeable and intimately aware of the intricacies of local dialects as well as cultural issues. To get an accurate sense of text you may need an experienced translator. So, no matter how complex your translation is, no matter which industry or event you need to confidently present or understand.