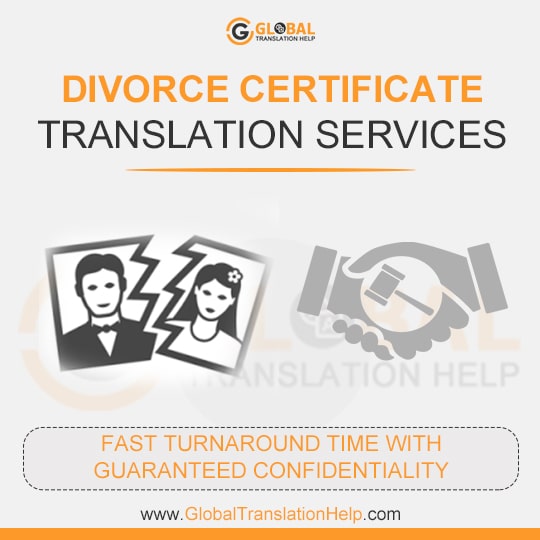 Accurate Divorce Certificate Translation
Put an end to all your translation-related trouble with us. Global Translation Help provides fast, accurate, professional USCIS certified divorce certificate translation services. Moreover, our native translators have years of experience and are subject matter specialists as well. So, matter how complex the document is, we can deliver accurate divorce translations within 24 hours. We present translations that are guaranteed to be accepted by the USCIS, 100% accurate, and error-free.
At Global Translation Help, we have a focus on what we do, and we consider providing high-quality translation services for divorce certificates. We make sure client satisfaction at all times. In case you need certified translations, our expert translators will do this for you. A certified translation comes with a stamped report from the translation corporation, which declares that the paper has been correctly translated and is accurate. If you're dealing with immigration, this is exactly what you need. We are cheap, and we deliver premium services to you. Most papers are translated and sent back to you within a day. We also provide legal translation services for scholars.
When it comes to Divorce certificate translation charges, we couldn't find any organization to charge less than us. We offer high-quality translations at the most affordable rates in the industry. Moreover, for this level of quality & the divorce certificate translation help, there is no exemption. Feel free to request our services anytime you need them.