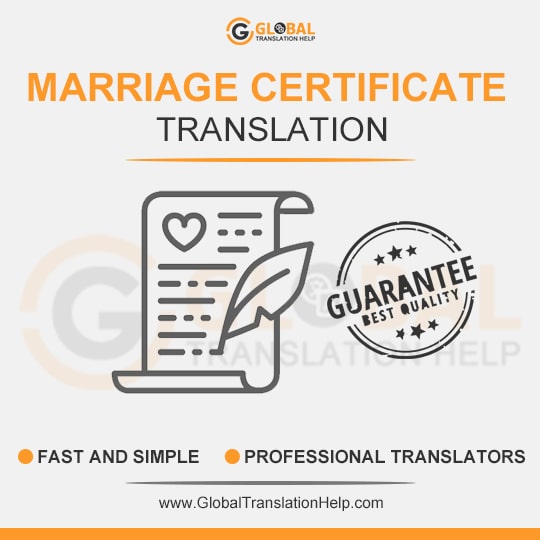 Do I need to translate my marriage certificate?
Yes, you may need marriage certificate translation for different purposes. For instance, for immigration (USCIS) and possible for travel. Moreover, for citizenship purposes, most of the embassies require translation of marriage certificates. If you are planning to move abroad you may need a marriage document translation. Therefore, avail of the best and premium wedding certificate translations from GlobalTranslationHelp.Com at cheap prices.
Translate Marriage Certificate for USCIS Immigration
We employ dexterous and skilled translators having years of experience to translate marriage certificates of non-English. Moreover, most immigration applicants are required to submit a certified translation of their marriage certificates along with other documents. We guarantee the accuracy and originality of our translations and you can get affordable and reliable services at lower rates.
Translating marriage certificates is a necessary step to getting local citizenship for you and your relatives. However, our Marriage Certificate Translation Services cover over 200 languages, making us a top provider of language or Document Translation services. No matter if you're moving abroad before or after marriage, we will need to translate your documents for immigration. So, for providing services in marriage certificate translation USCIS accepted, we will ensure to offer you a marriage certificate in English or in any language you want.