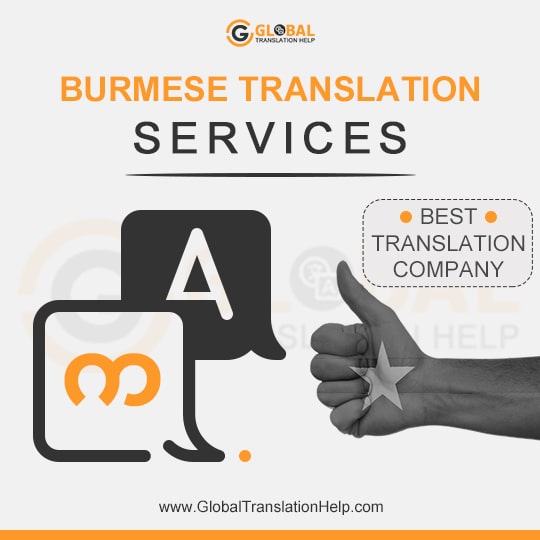 Flawless & Accurate Burmese Translation Services
Seeking error-free online Burmese translation service? You're just in the right place. Global Translation Help is a Burmese translation company that offers Translation Services in Burmese. We have a team of more than 75+ professional native Burmese translators across the globe specialized in diverse fields. Therefore, if you require translation of Burmese document to/from any language you just need to contact our team. Moreover, our company employs several of the most qualified specialized native linguists and subject matter experts in Myanmar. In addition to it, we provide 100% human translation for all our clients. So, pay to get flawless Burmese language translations with utmost accuracy, clarity, and authenticity.
Burmese is the main language of Myanmar (Burma). It is spoken as the first language by 33 million native Bamar (Burman) people and related ethnic groups.  Although the Constitution of Burma officially recognizes the English name of the language as the Myanmar language, many English speakers continue to refer to the language as Burmese. All our Burmese translators are native speakers of the language they translate as per the latest translation certification standard.  Our experience and know-how ensure we will take care of all your Burmese translation requirements, offering you a one-stop translation solution.