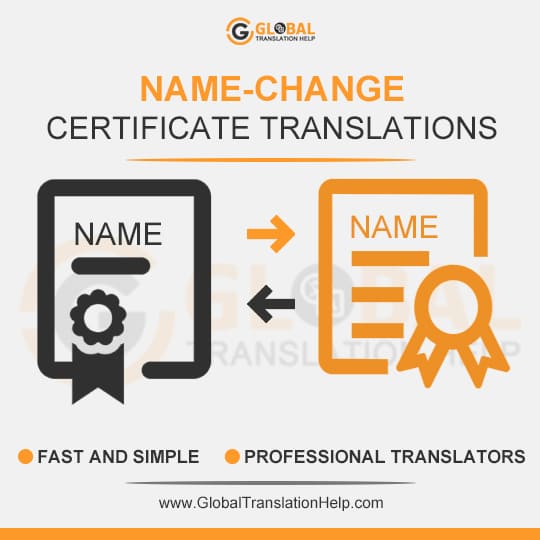 Accurate Name Change Certificate Translation
Did you recently change your name and need a translation of the name change certificate? We will do it for you. GlobalTranslationHelp.Com recognizes the importance of delivering high-quality name change certificate translation to our client. Therefore, our team of legal experts performs translations of name change certificates who are knowledgeable in the field of law. Pay to get accurate and error-free Name Change document translation from our certified professional translators.
These expert translators have a deep understanding of common law and civil law legal systems used worldwide. Our legal name change certificate translators have extensive knowledge of both legal jargon and technical terminologies. Therefore, can instantly recognize the linguistic and cultural differences in the source and target language to provide an accurate translation.
Various translation agencies are offering various types of translation services for many kinds of documents. However, name change translation services USA are rare to find online. We are among the most popular translation websites in this industry. Our expert translators offer accurate translation of name change certificate within the given time. So, for all certificate translations just contact us.