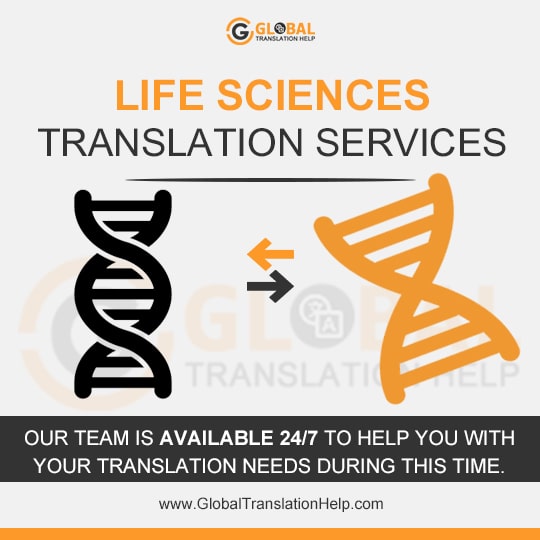 Outstanding Life Science Translation Services
Translating your product is important to grow your business globally. Therefore, you need to work with an expert agency to get an accurate Life Science Translation Service. Global Translation Help offers customized translations for life science for a wide range of industries. Therefore, removing any language barriers to ensure that new drugs and medical devices are available for patients and healthcare professionals around the globe.
We support intentional life science firms who wish to operate globally. Also, growing regulatory complexity makes flawless attention to detail crucial, and accurate scientific translation services more important than ever. So, to help you with all your life science translations, our medical experts are here at your aid. The life science translators in our team really understand the life science business and regulatory needs.
Developing the life-saving drug therapies and medical devices that make the world a healthier place. We should therefore make it presentable globally without any errors. Hire native medical translators, who have extensive knowledge and experience, to meet the high level of accuracy needed for such a highly specialized discipline. So, contact us for all your medical translations anytime.