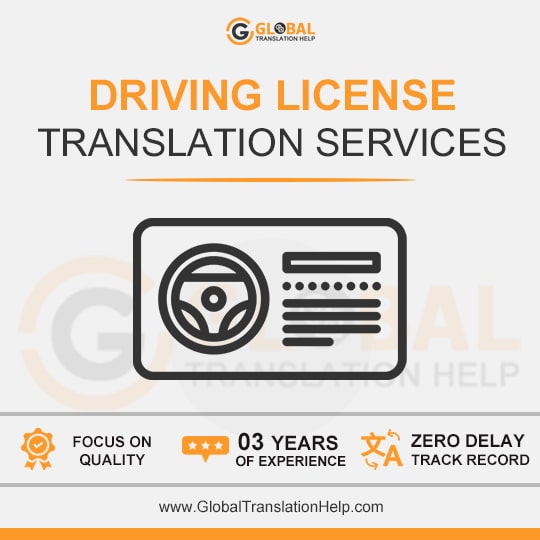 100% Secure Driver License Translation
Global Translation Help is the no.1 translation agency that offers certified and native translators to translate driver license expertly and diligently. Our official translation agency advises you to choose a sworn translator for the translation of your driving license. Moreover, doing so will avoid any problems with foreign government officials and authorities. Therefore, hire professional language translators to get 100% secure, accurate, and authentic Driver's License Translation at cheap prices.
We have been translating driver's licenses for clients all across the globe. We don't want you to live with no luxury of driving your personal car, no matter where you live. A driving license translation is mainly significant for people who look for a driving job in a foreign country. Most of the time, they opt for an international driving license but if you are not among them, you've got nothing to be concerned about.
Our specialists will decode your driving license or any documents that you require in the country where you are shifting so that you can focus on other important things. We will decode your driving license keeping the information accurate. Moreover, with us, you can have your translation done and sent to you by email the next day. If you need it faster let us know and we also deliver urgent translations to our international clients.