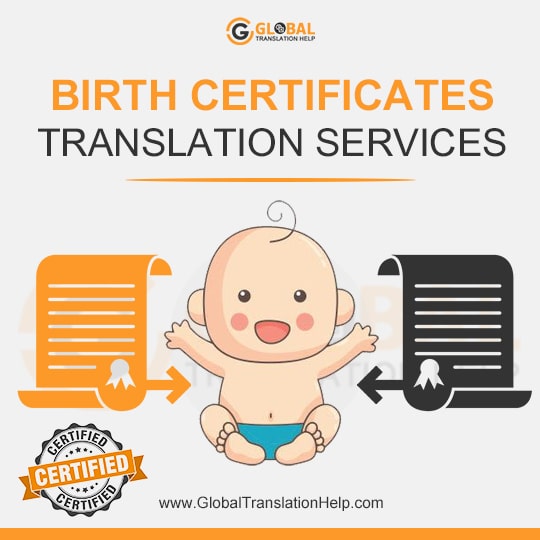 100% Secure Birth Certificate Translations
In case you need a birth certificate translation in any language, you're in luck. We have specialized translators ready to work on your translation of birth certificates as soon as you place an order. If you need to have your other personal documents translated and certified for instance marriage certificates, divorce certificates, medical records, police records, etc, we can do that too.  Accurate, anonymous, and 100% secure birth certificate translation help online only at Globaltranslationhelp.com .
Our birth certificate translators provide the best birth certificate translation in the USA in just 24 hours. We are the largest language translation agency in this industry with several years of experience. So, get your birth certificate translated from languages like Spanish, French, Japanese, English, Chinese, Arabic, Thai, or any other language into any language you want.
In the past, we have translated lots of certificates of live birth and recognize precisely what and how quickly you need to have it. No worries as we do not have any urgent charges or additional charges or higher rates when you need urgent translations. In several cases (and ensure that you got the right information) you can also need to have your translation notarized. If that is the case, no trouble, we can do that too. Moreover, get the certified or notarized birth certificate translation at no extra cost!