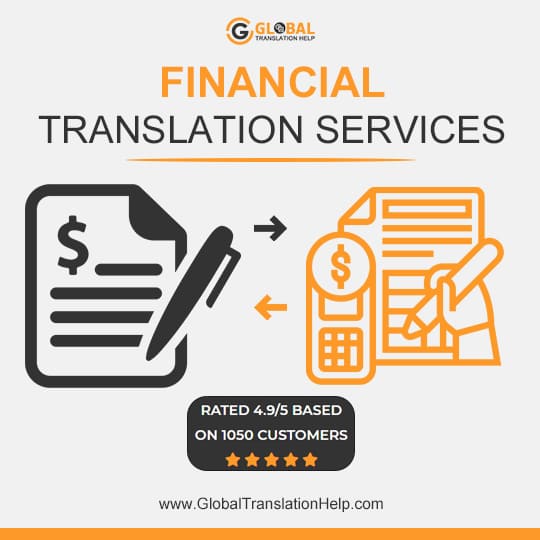 Accurate Financial Transaction & Statement Translation Services
Finding online Financial Translation Services can be trouble. It's hard to find a translation company that provides quality translations at cheap prices. However, we can assure you to get the best financial translation help at affordable rates.
I need someone who can translate financial documents for me. Don't worry, Global Translation Help is a translation agency that provides high-quality translation of financial documents for 200+ languages.
Moreover, our clients include international corporations and financial institutions to whom we present premium financial translations in the budget. So, wait no more and order the best financial services from us.
Banking Translators for translating Financial Document in English
Financial translation needs a precise and thorough familiarity of the subject and an ideal fluency in associated terminology. The knowledge of professional translators who recognize the difficulty of financial documents is necessary. Any type of error in translating the study of financial information can misinform readers and eventually affect their decision-making procedure.
We are leading in this industry because our customers require translation skills that can be amazing and trustworthy. We have a team of adept, specialized, and highly experienced translators for financial industry in all types of documents.
Moreover,  we promise to use in-country translators and proofreaders to make sure accuracy and easy readability by taking into account local linguistic preferences and regulatory necessities. So, no matter which documents you want to translate to what language just asks us for "translate my finance & banking document" and we will be at your services.