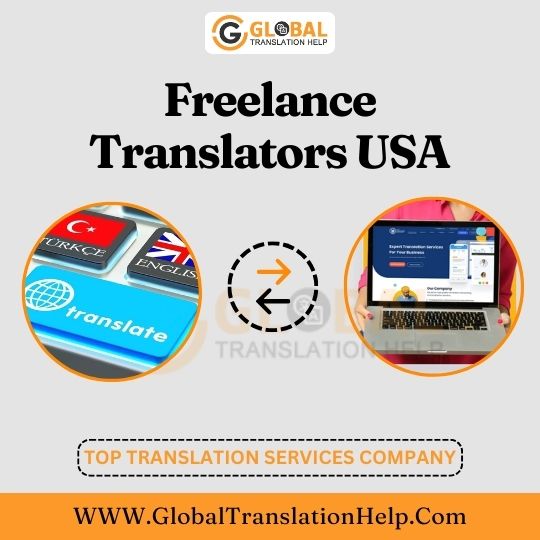 Professional Freelance Translators At Your Service
Many people seek to hire online Freelance Translators who can provide accurate translations at the budget. Global translation Help is the leading translation agency that has a team of professional document translating freelancers from all over the world. Moreover, all our translators are members of professional translations associations from all over the world. We, therefore, provide our freelance translation services in the ,USA and other parts of the world.
We have been working in this translation industry for over a decade. Our certified freelance translators provide translations for a wide range of industries. For instance medical, legal, business, IT, marketing, and even the immigration department. Therefore, hire freelance translating experts to translate any type of document you want into/ from over 200 languages.  
We aim to empower the language industry and freelance translating professionals to achieve their business objectives and realize their full potential. We provide 100% human translations to ensure full accuracy, authenticity, and naturalness. Moreover, our freelance translator's job is not just to translate the document from one language to another. They also have the qualification and authority to certify and notarize the translations.