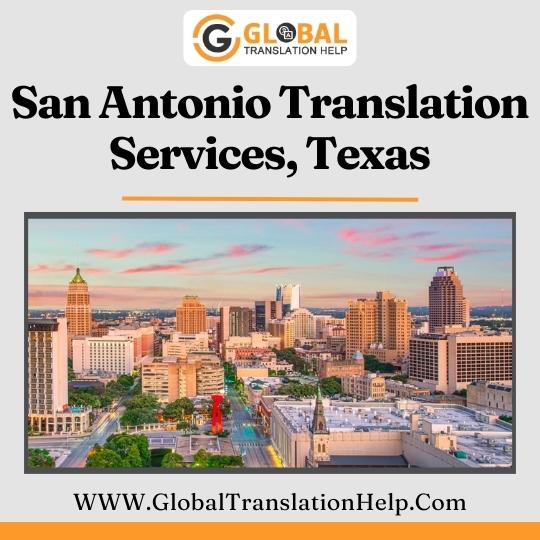 San Antonio Translators, Texas
Global Translation Help is a high-level translation company in San Antonio, Texas. We have been translating for the government, Schools, Universities, & Businesses and to every individual in San Antonio or across the city. Our translation services are certified in San Antonio and approved by the government of the US. We always ensure our assistance in translation should reach the citizens of San Antonio equally. Therefore, our primary vision is to help our clients and customers with a better understanding of their needs.
Amidst of growing population and economy in San Antonio, everyone has a need to translate documents in the desired language. This reinforces our vision and mission to provide translation services to every household of San Antonio.
Being a Multilingual translation agency in San Antonio, our translation help cover all the local to global languages from Spanish to Vietnamese. Thus, we have experts in translating the most important languages in the US i.e.
So, are you asking to have services for translation in San Antonio? No matter what the language is, our premier help in translations is available 24*7. Get your free quote now and you will never be disappointed.