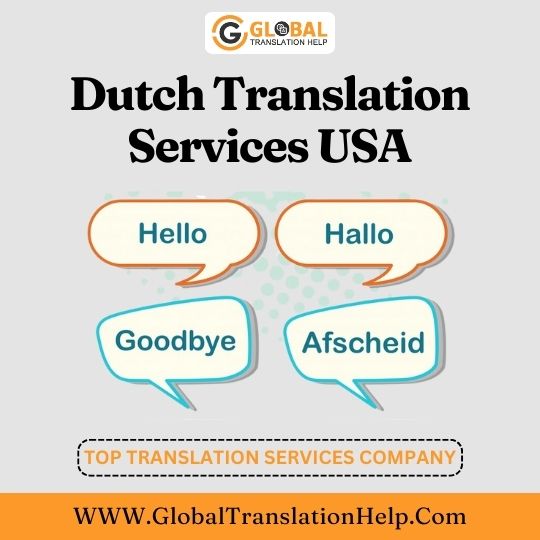 Just for You! Professional Dutch Translation Services
Now getting translation help in the Netherlands is so easy. Buy online Dutch Translation Services only at Globaltranslationhelp.com . We are the leading translation website that offers high-quality Dutch Translation help at cheap prices. Moreover, we have a huge team of native industry specialists who can accurately translate the Dutch document from/ to any language. In addition to offer translations services Dutch, these Dutch translators also offer certification and public notary that will be acceptable by all.
Dutch is a language that people from the Netherlands and Western Germany. Around 24 million people speak it as a first language and 5 million people as a second language. Apart from the Netherlands, people from Belgium, Suriname (South America), Aruba, and the Dutch Antilles also speak this language. It is, however, among the hardest languages, therefore people often seek online Dutch Translation Help.
Moreover, We are the Best Dutch translation company with hundreds of trustworthy clients who believe in services whenever they are in need. We have a huge team of translators in the Netherlands who can translate any document from or to Dutch. Hire multilingual Dutch translators who can provide Survey Translations.
Also, Certified translation services along with sworn and public notary help. Moreover, our Dutch/English translators are native speakers of the respective languages, so your translations will be accurate and of high quality.