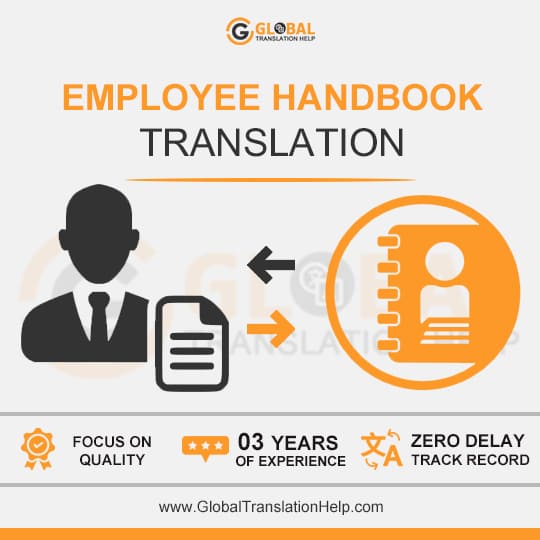 High-Quality Employee Handbook Translation Help
Are you seeking to get online Employee Handbook Translation services? Don't worry. If you need to translate your company's employee handbook, Global Translation Help is here for a fast and efficient solution. That is to say, we have been translating dozens of employee handbooks into over 200 languages like English, Chinese, Spanish, Tagalog, Vietnamese, French, Japanese, and many more.
An employee handbook is a document that contains guidelines to protect the rights of employers and employees in the workplace. To clarify, it contains working rules, procedures, policies. Also, it describes the conduct expected from employees in a particular workplace. Therefore, the text should set out basic concepts and logical structures before explaining the more complex topics.
Therefore, any error or alteration in an employee's handbook translation can cause a wide range of misunderstandings and legal implications. The importance of using a qualified employee handbook translator is very essential. Employee handbooks need to be simple and easy to understand. That is, without the use of buzz-words or obscure verbiage. So, hire a legal translator who is proficient in not only philosophy and policies but also its industry mission. We use only professional human translators for all document translations. All translators translate into their native language only.