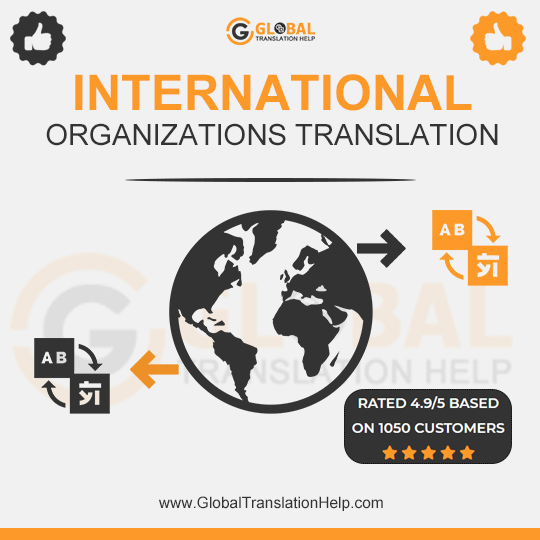 Outstanding International Organization Translation Services
International organizations are especially concerned with the quality of their translations. Therefore, Global Translation Help has offered the best and first-class international organization translation services. Moreover, we customize it for each organization we work with, which we update and correct regularly. Our native translators have a deep understanding of all subjects relating to international organizations. Therefore, can promptly respond to our clients' orders while guaranteeing high-quality standards.
Our extremely trained business translators are here to remove any kind of language barrier between two international parties. For instance, we can provide you any type of translation for any sector, be it legal, academic, medical, or even technical translations. We are also capable of providing you with scientific translation services at a very cheap cost.
To help our international clients, we customized translation for international organizations. The global firms we work with span multiple continents, industries, and languages. However, no matter where they are, we draw them towards us by two factors: our accuracy and our low costs. Whether it's a simple translation project or an ongoing campaign, we can respond to your needs rapidly and efficiently. Moreover, we maintain the high quality that is our USP. Just contact us to take care of repetitive or complex translation tasks of translating documents for international organizations.