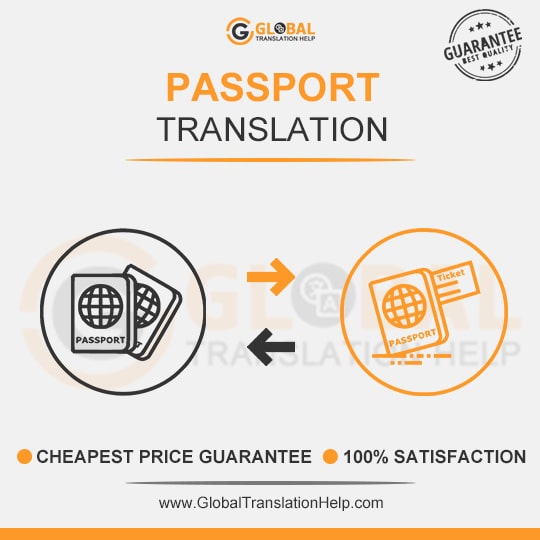 Accurate and Certified Passport Translation Services
We offer officially accredited certified passport translation services for 200+ languages. Moreover, immigrants or travelers whose passport is not in English usually seek certified passport translation services. Therefore, a certified translation of a passport is a requirement of many governmental agencies and other legal entities during document verification for various reasons.
GlobalTranslationHelp.Com offers certified Immigration Documentation Translation services for officials use. Moreover, they have years of experience working in over 200 languages like Malay, Croatia, Japanese, Korean, Thai, etc. You just scan your document, fill up the order form,  our USA professional translator will convert it according to your needs then send your document through email. Further, we promise to deliver you the accurate and highest quality passport translated by native translators.
The passport is a crucial document, and therefore, its translation needs to be accurate and professional. That is to say, to reach that point of perfection, we offer our clients, a full translation process. We promise to therefore serve you with the best online document translation services at affordable rates.