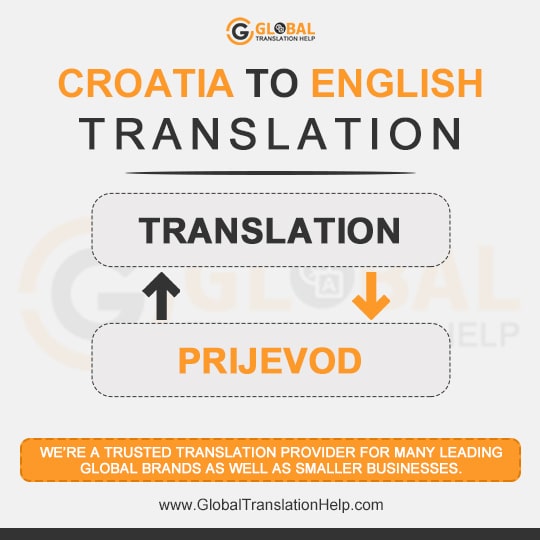 Croatian to English Translation Experts
Many people seek online Croatia To English Translation services. Whether you want Croatian Translators for industry meetings, legal, medical, or even personal motives, Global Translation help can give you friendly and specialized bilingual experts. Moreover, our certified Croatia to English Translation Services is accessible 24/7 for all language translation needs for over 200 languages. The linguists who translate Croatian to English are highly skillful within the translation industry. Further, their systems of internal testing and confirmation ensure clients get the utmost quality translation. They can grant certified Croatian To English for almost any country including legal certified translations.
Croatian is now the official language of the Republic of Croatia and including Serbian and Bosnian, one of the 3 languages of Herzegovina and Bosnia. A language with a great and rich history and culture necessitates the best  Croatian Translation services. The professional Croatian translation services have been working to serve clients with top-notch services. Our experienced and qualified American translators offer a variety of translation services from Croatian. Moreover, our Croatian translators can offer translations of legal, medical, business documents, websites from Croatian to English, and into Croatian. We offer a certified Croatian translation service. So, no matter what kind of document translation you want, we will do it for you at cheap prices.