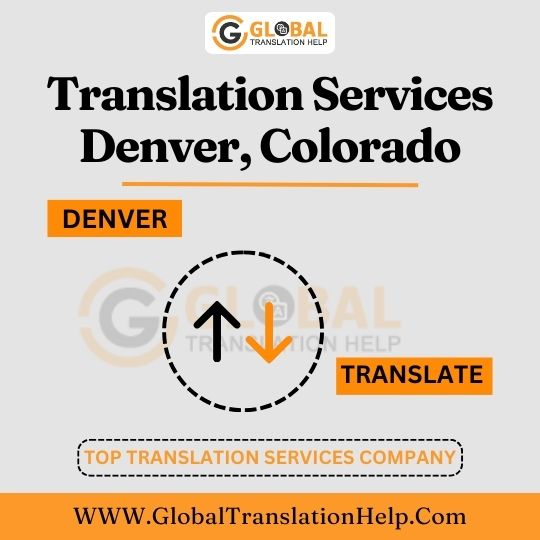 Professional Translation Services in Denver, CO
Global Translation Help is a professional translation service provider in Denver, Colorado. Our goal is to provide translation services to every individual in over 200 languages with a certificate of authentication. Also, we have certified translator services in Denver, Colorado maintains high standards of credibility, integrity and professionalism.
However, being a 100% human translation service agency, we want to help businesses, organizations, and every individual in Denver, Colorado. Thus, we are proud to have highly qualified experts experienced in translating in the legal, educational, medical, and business industries at affordable prices.
Moreover, we are constantly evolving with the evolution of language and its culture. Thus, when any changes happen in the language like Spanish, English, French, Chinese, our native translator in Denver stays up to date and never let their translation being compromised.
Further, our huge team of translators focused on translating documents, websites, certificates, transcripts accurate and error-free in any language you want. With that in mind, there are some important languages that have been spoken globally in a large number of the human population such as
Even though, we are a leading language translation provider offering services in about 200 languages for all kinds of documents and content. Thus, each translation project is closely managed by our team of experienced project managers, assigned to the right team of translators and delivered in accordance with your needs.
Therefore, no worries about what language you need a translation in, we make sure the translation goes with perfection.