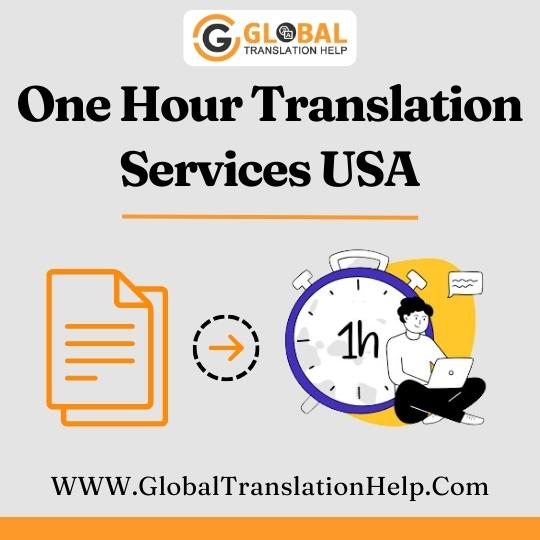 One Hour Translation Services By Professional Translators
With such a busy schedule, people often don't like to wait for days to get their translations done. Therefore, we at Global Translation Help is an online translation agency that offers one-hour translation services for a variety of languages. Moreover, we have a huge team of proficient translating experts from New York, Las Vegas, Austin, Chicago, and other parts of the USA. These certified document translators will provide on-demand translation help in just a few hours.
Further, we never fail to satisfy our international clients with such quick turnover time and the cheap cost of translations. In addition to accurate translations on demand, we also certify and notarize the documents for all legal and official bodies. That is to say, we offer a 100% acceptance guarantee from all officials from all around the world. So, if you need to translate your documents just now, we are at your service.
We take pride in informing our clients that we provide professional translation help for a variety of documents for different industries. So, not everyone can translate a document accurately and quickly. Moreover, even if a native linguist is proficient with the source and the target languages, he may not be aware of the different technical jargon of a particular field. Therefore, hire a certified and professional translator who can translate accurately and with clarity.