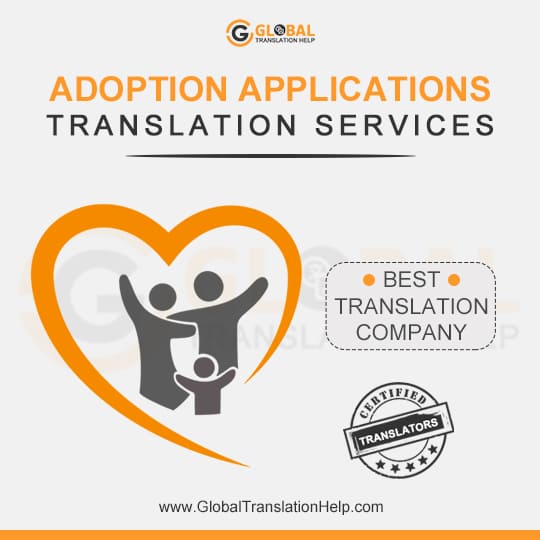 Accurate Adoption Application Translation Services USA
Where can I get online Adoption Application Translation Services? If you wish to adopt a child from another country, you may have to face one problem. One may face a language barrier in your country and the child's native place.
Therefore, in that case, you may not be able to go through the adoption process. So, to overcome this problem you may need to take Adoption document translation in the USA from experts.
Global Translation Help can provide you with exact and accurate translation support for an adoption certificate. Accurate and timely translation of adoption documents is important to ensure the adoption process is smooth for your family.
Therefore, you'll need a certified translation of these documents, but in some situations, a standard translation might suffice. Further, you need to inquire about all the needs of the receiving party.
Like a birth certificate, an adoption certificate is valid for different official purposes. Adoption is the act of undertaking another's child's complete care, protection, and upbringing.
Therefore, after the adoption, all responsibilities and rights of upbringing the child are transferred from biological parents to the child's adopted parents. Different countries have different laws and attitudes regarding adoption. Therefore it is a sensitive issue that requires certified translations for an exact and clear understanding.