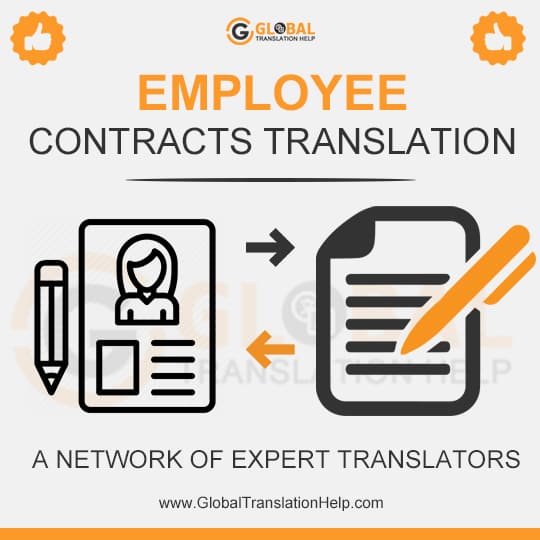 Professional Employee Contract Translation
Who can translate my employee contract on time? We can. For many years Global Translation Help has been working closely with corporate professional translators who provide Employee Contract translation services. Moreover,  these native expert translators accurately translate employee contracts for clients from all over the world.
Further, we select our translators on their experience and education in the area of employment contract law. For any agreement or contract translations, you could not do better than using our services. That is to say, we offer accurate and professional work and speedy delivery. We have built up a reputation with our highly professional legal translators who work hard to match deadlines and produce quality translations that are the best in the industry.
If you want to move abroad for work, you will need your employment agreement and contract documents for verification. Therefore, for the smooth success of your business globally, pay to get top-notch employment contracts translation services. Our employee contract translators can provide consistent, reliable, and fast employee contract translations in over 200 languages. Above all, every court and government bodies worldwide will accept the certified translation of contracts and legal agreements that we provide.