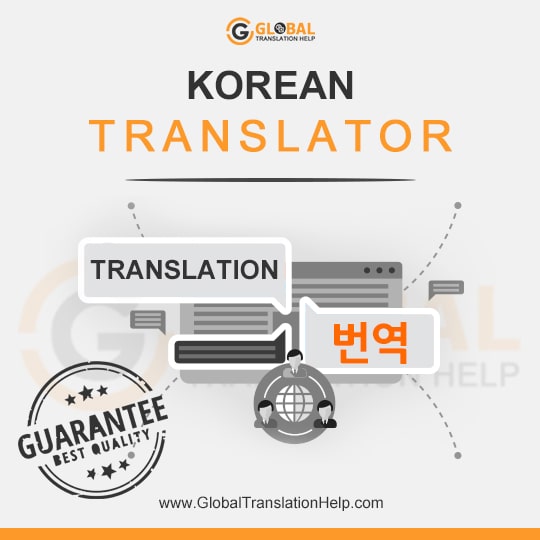 Authentic Korean Translation Services
Do you need someone to translate your Korean documents for you? Search no more. Global Translation Help is the highest-ranking translation agency that will provide Korean Translation Services to or from any language you want or vice-versa. Moreover, we make sure that our Korean translators exclusively translate texts from their respective fields of specialization. Therefore, this guarantees the accurate translation of technical terminology and complex content. Also, to ensure accuracy and rectify errors, a professional proofreader checks every translated document in detail.
Korean is an isolated language, which means that it can not be classified into any language family. Until the 19th century developed under the influence of the Chinese, which greatly enriched its vocabulary. Also, the Koreans have a long time to write Korean used Chinese characters. Among the Korean language used in North and South Korea, there are some differences, but they do not exceed the level of mutual intelligibility.
Global Translation Help has a team of expert translators from Korea, both South and North, available 24*7 at your services. Moreover, we provide a full range of Korean translation help services to companies worldwide for all industries. Our native Korean linguists bring to your documents a diversified skill set to deliver an accurate and error-free Korean translation.