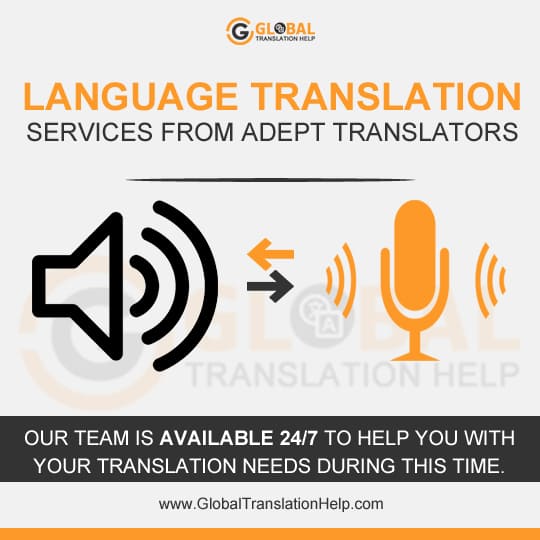 High-Quality Language Translation Services
Global Translation Help is a registered leading agency for language translation in this industry. Our main objective is customer satisfaction by delivering premium quality Language translation services to them at affordable prices. We are working with a team of 75+ native expert translators who are passionate about their language. Our experienced language translators have years of experience in this field.
Moreover, have the readiness & ability to research to translate certified documents into any language. Therefore, if you are searching for Certified Language Translation Services in any part of the world, then we are the right language translation agency.
Language translations we offer:
Spanish to English
Chinese to English
Mexican to  English
Japanese to English
Malay to English
Dutch to English
Thai to English
Russian to English
French to English
German to English
Korean to English
Danish to English
Kirundi to English
Vietnamese to English
Cambodian to English