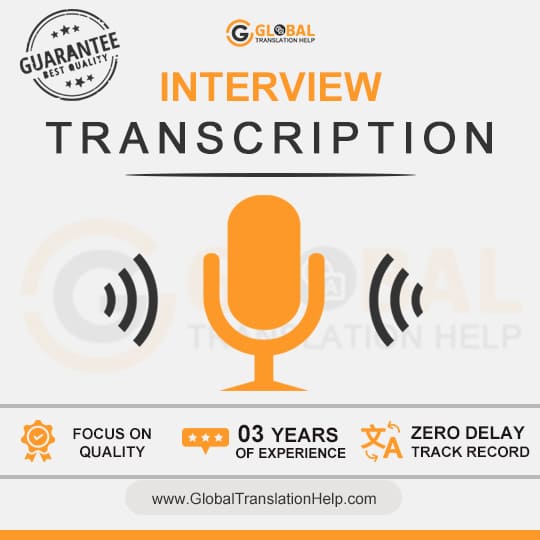 Professional Interview Transcription Services
Do you want high-quality interview best transcription services? Our team of highly professional transcribers and quality analysts have skills to decipher many international accents and dialects. Moreover, we also offer different levels of transcriptions. For instance, whether you require a verbatim transcript, or audio or video transcriptions on time.
Trust Global Translation Help to deliver error-free interview transcripts quickly according to your specifications. That is to say, any recording from music, speeches, interviews are basically translated from the audio format and presented in the written text for the end-users.
For transcribing an interview, knowledge of that field is most important. If you hire an interview transcriber who does not have enough knowledge related to that field, then the transcription will be meaningless. Moreover, they may lose important topics from the interview.
Our team consists of professionals from diverse disciplines, such as businessmen, lawyers, authors, journalists, students, law experts, etc. Therefore, they enable our clients to remain proficient in their respective fields by ensuring your transcripts are accurate and delivered quickly.