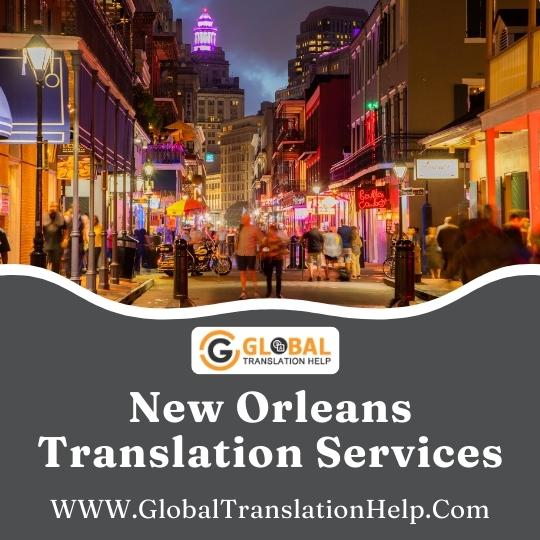 Certified Translation Services in New Orleans
Globaltranslationhelp.com is the internationally recognized certified translation service provider in New Orleans, Louisiana. We have been providing localization, transcription, notarization, and USCIS official translation services to national or international businesses, organizations, universities and to every individual who has been in search of a professional translation agency.
Our accredited translators have in-depth knowledge of the language's grammar, sentence structure and style. There is no language pair that they cannot handle precisely. Whether it is Spanish to English or English to Mandarin, they are bilingual experts who know how to translate accurately. They have innate talent to understand documents in any language which allow them to provide complete and thorough translating services as fast as possible.
Moreover, our translators have years of experience in translating the prominent languages of the globalized world. Since people in the US speak many languages apart from English as a main official language. With that in mind, we can translate in over 200 languages, some of the languages that are widely spoken in more than one country include
So, whether you reside in New Orleans or an international business individual, you will get our best services in translation 24/7. Our online superior quality translation services in New Orleans are for every one of you to resolve your language-related issues. Therefore, no languages are the barrier in our New Orleans services and get your free quote now to hire us for same-day translation services.