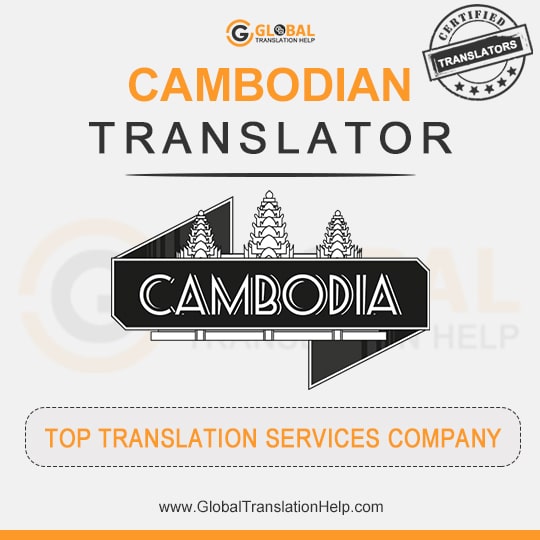 Best Online Cambodian Translation Services
Are looking for online Cambodian Translation services at the budget? You're just in the right place. Global Translation Help provides certified translators USA to comfortably turn around any Cambodian document at a price that is more than competitive. Therefore, you can get any document to us for translation, and we will do it for you. Hire professional Cambodian translators with many years of experience and thorough knowledge of the languages and subject matter involved.
Cambodian, or Khmer, is the language of the Khmer people and the official language of Cambodia. It is the second most widely spoken Austroasiatic language, with speakers in the tens of millions. Khmer has been influenced by Sanskrit and Pali, through the vehicles of Hinduism and Buddhism. However, our team has an extensive network of native Cambodian-speaking translators who will provide accurate, fast, and economical translations.
With an enthusiastic squad of Cambodian translating experts ready to respond to your Cambodian translation requests. Moreover, we are capable of processing shorter documents within 24 hours and professionally handle complex documents quickly and accurately. Here we provide a range of services including legal translation services, medical translation, financial translations, Immigration, marketing, and more.