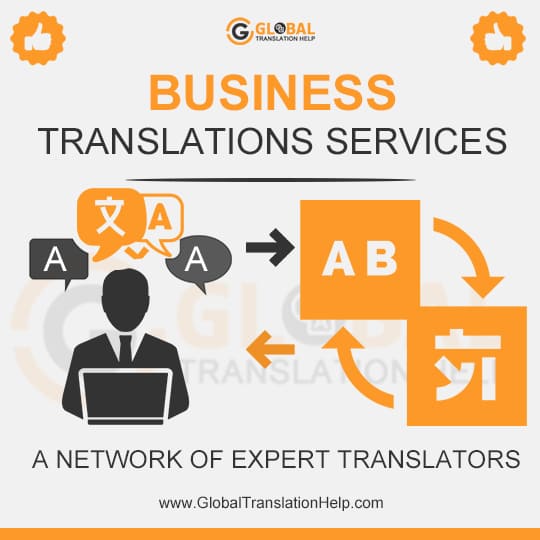 Exceptional Business Translation Services
Global Translation Help has a team of highly experienced and qualified business translators. Our experienced business translators understand the need for businesses to reach out to new people. Therefore, we deliver premium and superb business document translations to every client. We help businesses succeed in new territories with the help of our accurate translations. Above all, we vow to never let you down like other business translation services.
We offer business translations provided by a qualified team of translation experts. We recognize growing worldwide businesses in today's very regulated and viable marketplace and the significance of getting corporate communications right. From meeting reports to contracts & by-laws, many companies trust us to present translations of business documents that are error-free, culturally relevant, and accurately formatted.
Whether you wish to take part in a foreign business or expand your business globally, business translations can surely help you in promoting your ideas. We ensure proper localization for the target audience and takes into account neighboring linguistic preferences and your preferred business terminology. So, don't hesitate to order exclusive document translations at a cheap price.