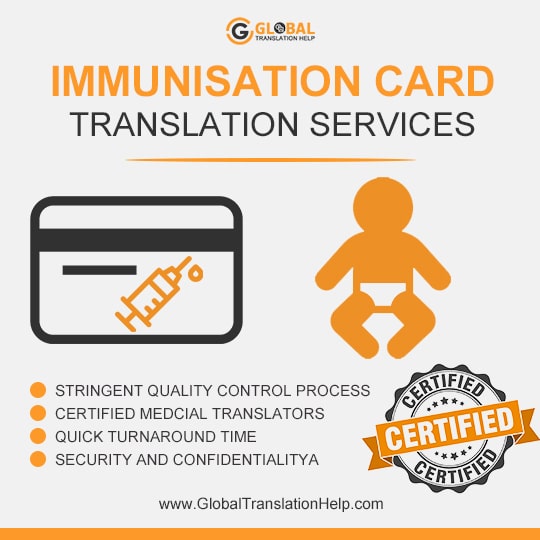 100% Manual Immunization Card Translation from Medical Experts
In case you need to translate your immunization card and have no idea where to go, this is your ultimate solution. Although there are plenty of ways to get online Immunization Card Translation Services, there are a few methods you should avoid completely. For instance, don't log in to the internet and expect Google to translate your immunization document for you.
That is to say, Google translator not only translates from word to word, you will also lose the authenticity. Moreover, when it comes to vaccination record translations, the machine won't be able to help you much anyway. The reason being that google won't be able to translate your technical document accurately. Therefore, our team offers 100% human translations to handle the complexities of official records.
One may need a translation of immunization cards when applying for immigration. It works as proof that has received up-to vaccinations and states the medical status that is essential while immigration. These immunization records verify your medical history and therefore accurate translation is very necessary. Our immunization card translators are fully knowledgeable on the abbreviations and acronyms for every vaccine. Further, we have the expertise to speedily and precisely translate your immunization record, so that your application is cleared.