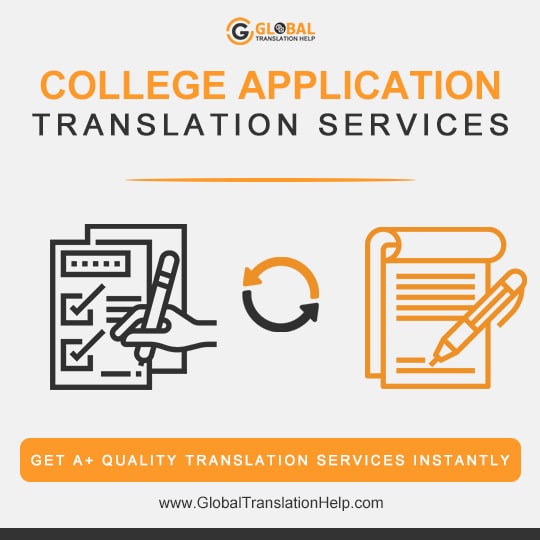 Certified College Application Translation Services
Are you a student applying to study at a foreign university? Then there's a good chance that you may need to translate your college application into the native language where you're applying. If so, Global Translation Help is at your service to provide you the best college application translation service at budget. You'll therefore need to organize a certified translation of those documents as part of your application to the university.
If any of the academic documents you are submitting are not in the native language, the original should be translated by an expert translator with full certification. Therefore, hire a native college application translator who can translate your college application with accuracy and precision. Above all, our College application translation services are the best in this translation industry.
Our expert translators of college applications are therefore capable of providing you with high-quality document translation services at a very cheap cost. Here, we offer academic translation services at competitive prices for 200+ languages. Moreover, our network of experienced translators specializes in a wide range of industries. For instance, academic, legal, business, technical, and many more. So, contact us for all your translation requirements at all educational levels and in all academic subjects.