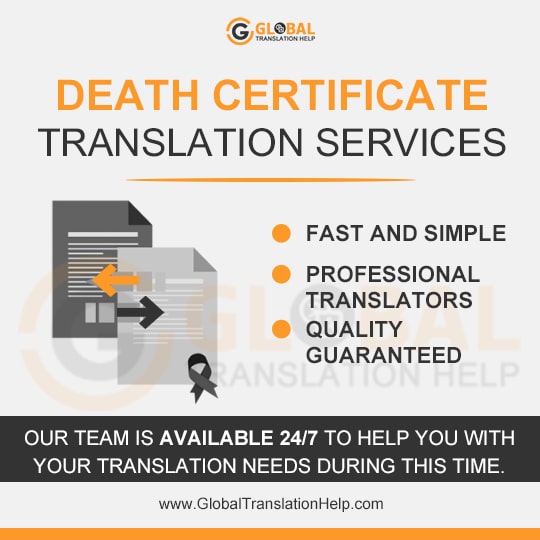 Expert Translators for Death Certificate Documents
Stressed about translating your Death Certificate without any mistakes? Don't worry, we got you. Global Translation Help is the best translation agency that provides same-day delivery of translated death certificates. Moreover,  our translation is accurate, of high quality, and a reasonable price. Our team of competent professionals guarantees you a first-class translation service on death certificates without robbing your pockets.
Our document translators make high-quality document translation services accessible to everybody for low rates. This is a huge order, as language translation can be necessary for text related to just concerning anything. But keeping with our point, we keep adding to our language translation services and providing fast and accurate translation for everybody.
Death paper translation needs careful attention to lawful linguistics, in addition to familiarity with bureaucratic writing in different countries. Our native translators recreate the data on a death certificate precisely in the target language, making it easier for you to handle the authorized affairs. Our adept and proficient translators acknowledged the legal procedure and government document language of numerous different countries, allowing the death certificate translations to be made by the legal procedures of particular nations.