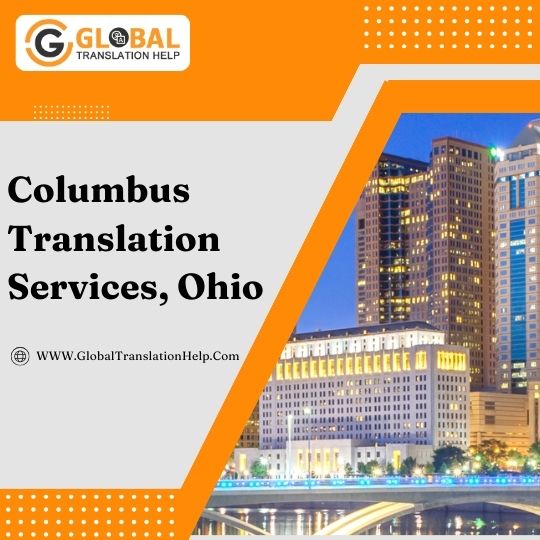 Certified Translation Services Columbus, Ohio
GlobalTranslationHelp.Com is the reliable translation agency in Columbus, Ohio with over 200 language translation services. We have been part of Columbus businesses, organizations, law firms, and helping every individual who wants to connect with us.  Our team of experts are highly qualified translators assuring professional translation, localization and transcription services.
We strive to help every one of you with perfection and unbeatable translation services in Columbus. In this globalized world, our online translation help is always ready to help you 24*7 at affordable rates. To keep in mind what must be your needs, our Columbus, Ohio services in translation have been offering translation in most of the important languages such as
You can always count on us in Columbus to translate with a certificate of authenticity. Authenticity, Affordability and High-quality is our company's mantra for providing the best translation, localization, transcription and notarization services in Columbus, Ohio.
So, are looking for language translation services in Columbus, Ohio? You can trust us as we are here for you to help through our certified Columbus translators.