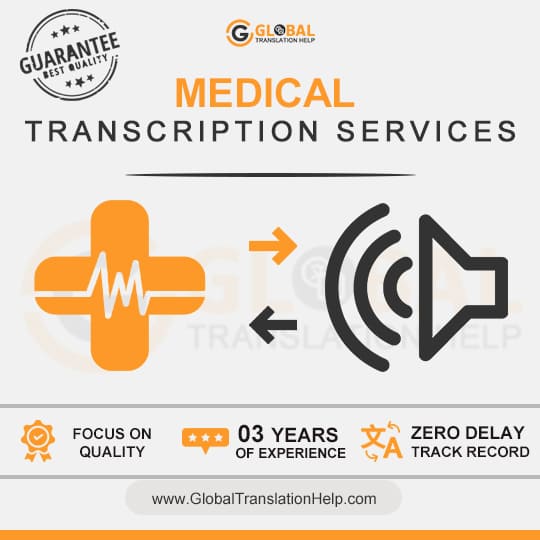 Professional Medical Transcription Services
Global Translation Help is a leading provider of medical transcription services. We have expert and knowledgeable medical transcribers who carefully transcribe clinical documentation. We promise that our team of medical transcription experts have up-to-date experience in the healthcare sector. Therefore, they will understand your medical terminology and documentation to ensure complete and accurate transcriptions of medical files.
The main purpose of availing transcriptions is the storage of accurate information. Most importantly in the medical field, even the smallest error can hurt the overall report. In short, you may have face some legal repercussions as well. Therefore, we have professional and qualified transcribers for medical files. We are proud of their high-quality transcriptions for the law are ready to help you with the medical audio recordings you send to us.
Medical transcription is a broad term that covers a vast amount of different specialties and areas of medicine. Therefore, it is always a good idea to select a transcription agency that can appoint a medical secretary with training and experience in your specific field of medicine. We make it our job to familiarize ourselves with your terminology (if we aren't already) so that you won't have to face any difficulties. We bet to serve with the highest quality you will hardly find at other transcription agencies.