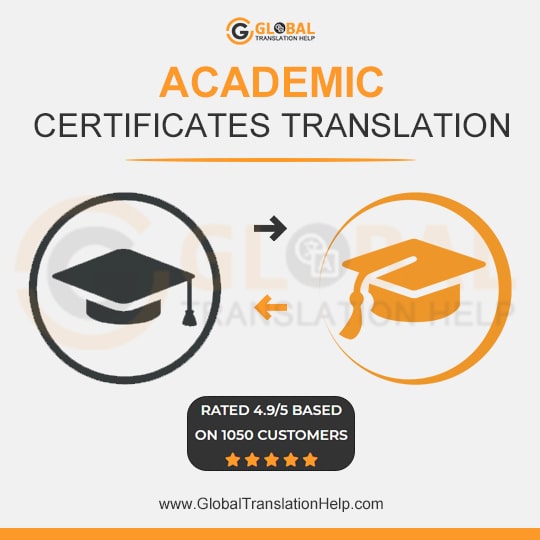 Professional Academic Certificates Translation Services
We all know that an academic certificate is an important document in a scholar's educational life. Moreover, it is essential for enrolling in an educational institution abroad if you're an overseas student or if applying for employment with qualifications gained in different countries. Not everyone can provide high-quality academic certificates translation, as it need certification as well. Therefore, Global Translation Help is the professional translation services USA that offered certified academic document translation. We only work with native academic certificates translators to ensure natural, fluent, and professional results.
Above all, all completed academic transcript translation in the US pass through a rigorous quality checking process. That clarifies, a native proofreader ensures that all details correspond 100% to the original content and format.
Therefore, all the university degree certificate translation that we deliver is fully certified, authenticated, and approved. Moreover, our college or school certificate translation cover over 200 languages from every corner of the world, making us a leading provider of academic translation services. Additionally, all of our translations are officially certified, inclusive in the price.
Most importantly, all the educational institutions and government bodies will accept your translated academic documents. So, think no more and order any translation service from Globaltranslationhelp.com.