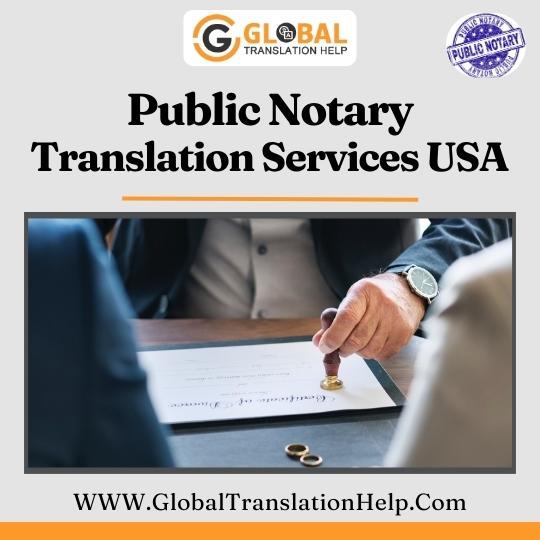 Best Online Public Notary Services in the USA
In the USA, public notary and certified translation services are crucial for official and personal matters. For affordable, world-class services, rely on 'Global Translation Help,' a trusted public notary translation provider. This global service provider can help you with public notary services for all sorts of documents.
Moreover, our translators have the best resources and expertise to provide refined translation and notary services at the best price within your budget.
The Importance of Notarized Translation Services in the USA
The United States of America is one of the top places in the world where peoples from every country come here to try their luck to live the big 'American Dream'. These peoples require public notarized translation of their documents in cases of immigration, applying for new jobs, or take admission to their dream American universities. Most of the universities and business establishments do not require notary translated documents.
Although, there are few business establishments and educational institutes that still want some translated documents to be notarized through a public notary officer.
When such kind of need arises, USA based public notary translation service providers like GlobalTranslationHelp.Com help you out with all your notarized translation needs for all your official and personal documents. This is regarded to be the best translation agency to hire the best translators who can flawlessly translate from any language into English.