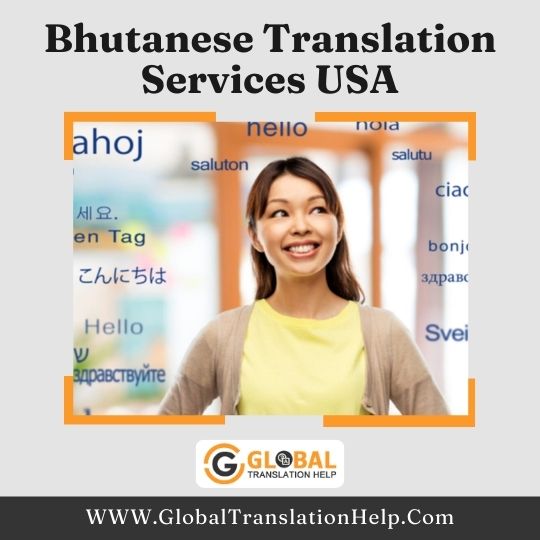 Certified Bhutanese Translation Experts
GlobalTranslationHelp.Com is your go-to source for professional Bhutanese translation in the USA, covering a wide range of documents and content types. Our team of certified Bhutanese translators USA is here to make sure your translation needs are met with expertise and care.
We understand that in today's globalized world, effective communication is key. That's why we offer Bhutanese translation services for various document types, including:
Whether it's business contracts, reports, or marketing materials, our experts ensure your business messages are accurately conveyed in Bhutanese.
We provide precise translations of legal documents, ensuring that all legal terms and conditions are accurately represented.
Medical documents require special attention to detail, and our Bhutanese translation experts ensure the accurate translation of medical reports, prescriptions, and healthcare-related content.
We have you covered for translating educational content, such as textbooks or academic papers, into Bhutanese.
To expand your online presence in Bhutan, we can translate your website content, making it accessible to a Bhutanese-speaking audience.
We also offer translation services for personal documents like birth certificates, marriage certificates, and immigration-related documents.
Immunization Record Translation:
Our specialized service includes the accurate translation of immunization records, ensuring that this critical medical information is available in Bhutanese.
Our Dzongkha translation experts possess not only language proficiency but also a profound understanding of Bhutanese culture and its nuances. This guarantees that they not only accurately translate your documents but also ensure cultural appropriateness.