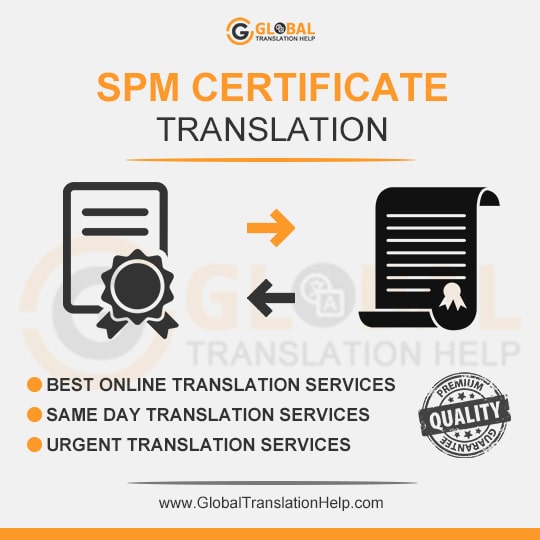 What is SPM Certificate ?
Global Translation Help offers top-notch quality of Spm certificate translation through educational manuscript formatting, styling, and guidelines. Our native translators, therefore, commit to offering high-quality Sijil Pelajaran Malaysia translation services with loyalty and excellence. Moreover, we have highly-skilled linguists who provide us reliable translations perfect for everybody in the educational profession.
All the fifth-form secondary school students in Malaysia take the Spm exam for the Malaysian Certificate of Education. Every school or university across the world has its own specific requirements for the information needed to process an application. Therefore, to get through the application process of any college you want to attend is going to require translation of your academic documents into the target language.
We have a huge team of proficient Spm certificate translators who can translate any academic certificate translation as you need. Moreover, they own various certifications by various universities along with the ATA certification. With our skilled translators who possess great expertise and experience in the industry, we assure accurate results at all times. We hire highly qualified translators for the Spm certificate to make sure that we only have the best on our team.