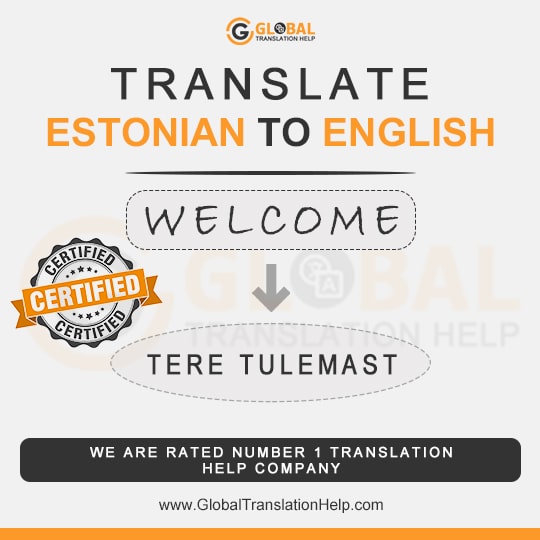 Reliable Estonian to English Translation
Global Translation Help is here to offer the best Estonian to English translations at a cheap price. Therefore, we provide Estonian to English standard translation services to all business and private clients from all over the globe. We are proud to state that we provide the best services for the enormous demand for translation services from Estonian to English along with many other languages. Also, they have many years of experience translating exclusively into or from Estonian. Moreover, our native Estonian translators are highly qualified and trained for all your Estonian translations.
We are the leading Estonian to English translation services provider in this industry. Moreover, our Estonian translating experts offer an ever-growing range of language-related services in both languages. Our team of experienced Estonian to English translators will work with you to deliver whatever type of translation you require. You don't have to worry about poor quality or delayed translations, as we promise to serve you with premium document translation to English on time. You will always receive the same personalized, professional treatment. Should you require any other type of translation service other than this, please do not hesitate to contact us.