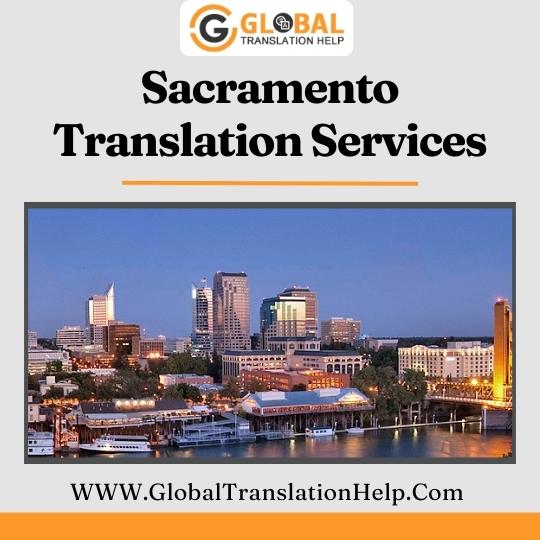 Language Translation Services in Sacramento, Cal
Global Translation Help is an essential part of the business companies, organizations, universities and every individual client of Sacramento. The capital of California, Sacramento has a great need for translation services as of its evolving diversity. Therefore, our objective is to offer reliable language translation services at an affordable price.
We have qualified translators and interpreters that ensure security and confidentiality all the time. Over the years, translators built a considerable reputation among individuals for providing a certified translation in Sacramento. In over 200 languages, the translation services we provide have established trust in our clients by delivering their needs on time with accuracy.
Also, excellence in our work depends on the attention and dedication of our professional interpreters.   With this in mind, we successfully work on the translation demands of the clients ranging from Spanish, mandarin, Japanese and more. Therefore, our translation services have expanded in the wide ranges of languages such as
Do you want translation services in the most prominent languages? We have highly qualified translators that ensure premium quality at reasonable rates. Since our company only works with the top experts in this field, therefore, their years of experience is the main aspect that makes us exceptional. No matter what language is, we can give you an accurate translation on the same or next day.