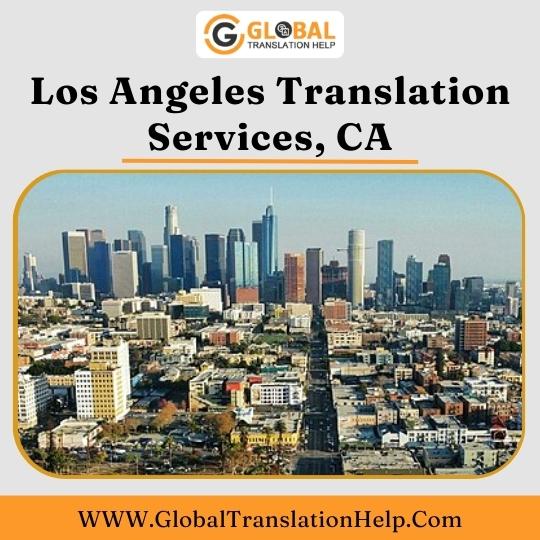 Professional Los Angeles Translation Services, CA
The land of greatest opportunity Los Angeles is the city of California. Businesses around the world coming forward to get this open opportunity and want to expand their business effectively. Thus, our translation services in Los Angeles play a major role to increase businesses efficiently around the USA.
Our professional online translators in LA assure people to deliver the fastest and best translations. The city of vast diversity Los Angeles possesses over 100 languages. Therefore, with this huge number of language diversity, it is essential to translate professionally with an attached certificate.
Global Translation Help is helping 24*7 to translate online at affordable prices. We offer an opportunity to our clients from a team of qualified translators to build stronger connection in the city. Our 100% human translate in LA not only ensure accuracy but also work within the time limit.
So, if you are looking for translating documents in English urgently, you can get our same day translation services in:
Legal documents certified translation
Financial documents translation
LA Translation help for Medical papers
Translate Reports and Presentations
Now, do you want to translate birth certificate in LA or academic certificates? We can provide a quick translate of all types of documents. However, you may need a certificate for verification. So, whether you are applying for LA Permanent resident, Citizenship, Universities or Financial need, you might require a certified translation of legal documents. Therefore, here we provide same day professional LA translations from Spanish to English or any language you want to translate accurately with a certificate of authentication after successful translation. Get your free quote and order our professional translation services.