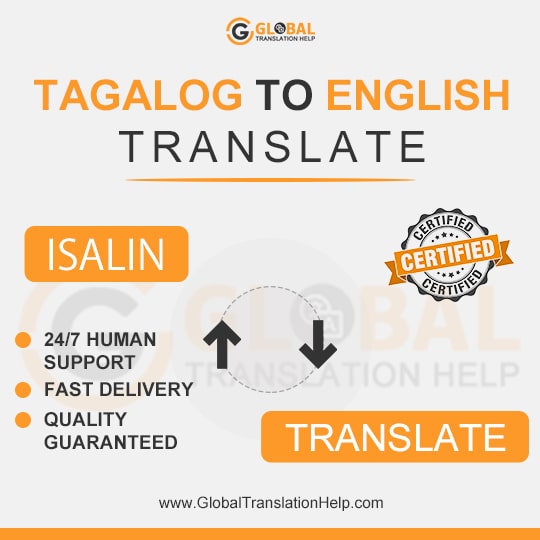 Exquisite Tagalog to English Translation Services
Global Translation Help offers a complete set of translation services to meet the needs of its worldwide clientele. Native Tagalog linguists work around the world 24/7 to deliver your Tagalog translate to English document translation on time. Moreover, expert Tagalog translators have great language proficiency and creative skills to present an accurate and natural translation.
Here, we work with a network of native Tagalog translators to guarantee complete accuracy for our clients. Moreover, our Tagalog translating experts have extensive background experience in a range of industries, allowing them to understand and translate specific terminology across all sectors. To clarify,  it provides more than simple word-for-word translations without losing the meaning of the original text.
Our expert team offers online translation with high data protection standards therefore all your personal data are 100% secure with us. They have experience in translating documents for all industries, for instance, translations for legal, business, academic r even technological. By working with native Tagalog speakers, we can guarantee a fully certified translation for your text. So, don't think twice, you can easily approach us for all your language or document translations.