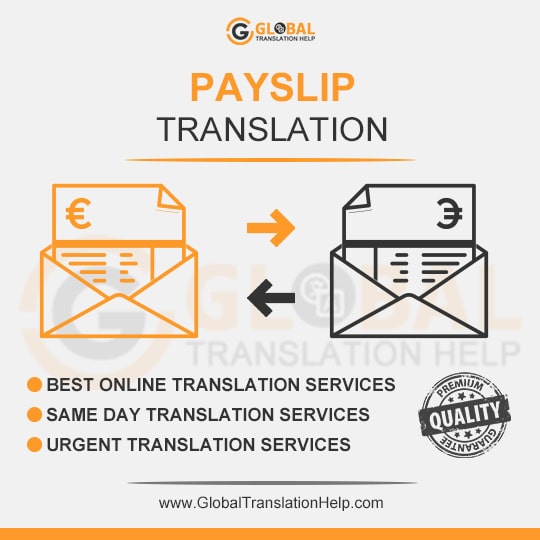 Certified Human Payslip Translations USA
We have a huge team of expert translators who have successfully translated thousands of payslips. Only professional translators present 100% human certified payslip translations. Moreover, we promise to deliver the highest quality paycheck translations by certified translators. Experienced payslip translators know how to translate payslips so that the recipient can get a clear understanding of the contents of the payslip.
A payslip of pay stubs is a piece of paper that will include a lot of information about you and your employment. It lists all the tax deductions and contributions for retirement or insurance plans. Moreover, it includes the time duration, your employer's information, your social security number, and your net pay. A payslip translation is often searched by immigrant applicants for proof-of-income or to show verification of previous employment. In fact, some countries approve an immigration application if he/she can prove that they are capable of earning a specific annual income or more.
It is one of the important financial translation services that we provide. We also provide bank statement translation. Therefore, these translations can be complex and require a high level of attention. Hire financial translators who have high language proficiency and great skills to translate payslip into any language you want.