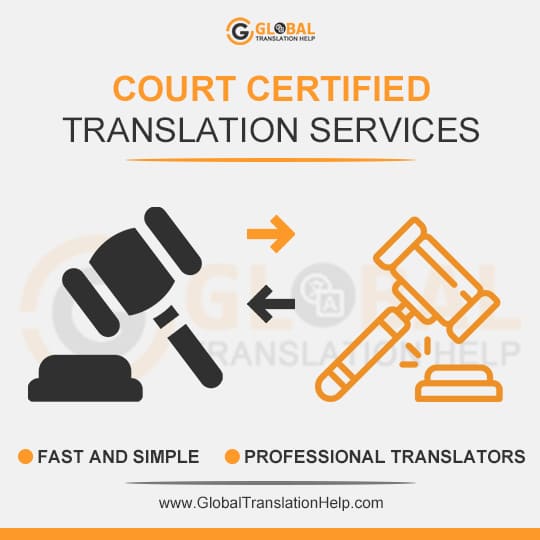 Exquisite Court Certified Translation Services
Do you need Court Certified Translation Services on time? You're just in the right place. Global Translation Help, therefore, presents to you the best certified legal translation at the lowest price. Hire professional legal translators to translate various types of court-certified translations. So, pay to get high quality and certified translations on time.
Above all, our turnaround time is our key feature to ace this industry. Further, we understand that time is a valuable resource, which is why we make sure that we always beat the deadline we set for our client. Moreover, we allow our clients to review our translations. Adopting this practice also gives us enough time to make necessary revisions if there are errors from our final projects.
A court-certified translation is used for civil or criminal judiciary purposes. You can pay to get translation services for court through any legal professional. But, if you want to get your certified court order translation then you can get those services through various language translation companies. A certified translation does not necessarily mean it is from a certified translator. Moreover, it only requires certification from a language translator stating that it is accurate and remains true to its source document.