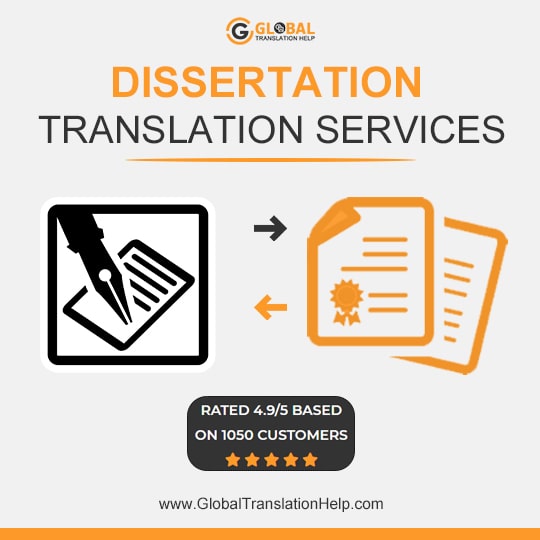 Outstanding and Professional Dissertation Translation Services
Are you searching for someone who can translate a dissertation for you? You're just in the right place. Global Translation Help is a top-ranking translation agency. We are an ISO certified agency therefore clients from all over the world trust us with their translations. So, no matter what document translation you need, we will produce the accuracy and reliability you wish to get.
Don't worry if you don't know how they speak or write the target language, we assure you that all the language translations will be accurate. We have a huge team of native speakers from different parts of the country. Our team of certified linguists is trained to understand different dialects, slang, cultural nuances, and their grammatical structure.
We present exceptional translation with our team of translators, experienced editors, and quality proofreaders with extensive years of experience. Our translators of dissertations also have the expertise, in subject-specific translation proficiency. We also offer a faster turn-around period and perfect delivery with complete assistance to scholars around the world. Above all, we are the best supplier of dissertation translations at a very reasonable rate. You can effortlessly get high-quality, accurate dissertation translation services at a reasonable rate.