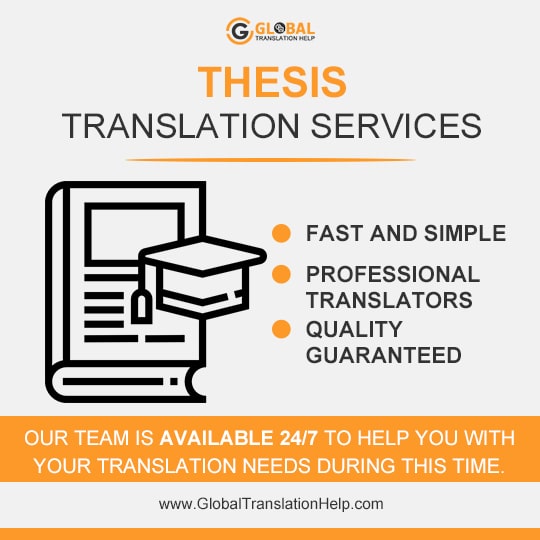 Professional Thesis Translation Help by Ph.D. Level Experts
Global Translation Help is an officially certified translation agency and most of our thesis translators own ATA certification. Covering over 200 different dialects from every corner of the world, we can therefore serve you with the best online thesis translation. Moreover, our thesis translators specialize in delivering fast, accurate, and professional thesis translations to international customers across the world.
We work with an extensive range of certified translators. All of them experienced and qualified to take on your thesis translation. Further, they are qualified to translate your thesis from any academic discipline as they themselves are Ph.D. holders of various streams. Firstly, any thesis is usually a complex document and requires the professional academic translator to have substantial knowledge of its subject. This ensures that all the unique terms and concepts are precise and accurate.
The demand for thesis translation is rising due to the ever-growing number of native linguists who are willing to work. For instance, an Indonesian researcher working with an international client might need to get his thesis translated for the advantage of his associate. So, for an easy understanding of the academic paper, translation of the thesis is a must. We are the best option you got.