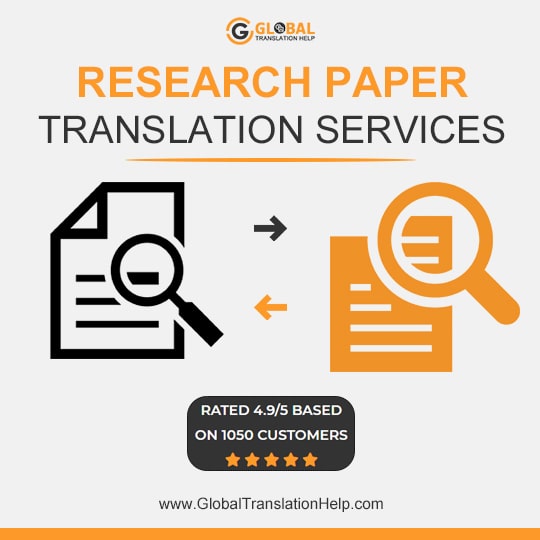 Want Research Paper Translation Services?
You're just in the right place. Global Translation Help an online translation agency work with expert academic translators who provide you premium research paper translation services. Moreover, we assign your documents to a knowledgeable research paper translator according to the relevant field of academic translation.
Pay to get premium certified research paper translation help provided by adept and proficient translators. Let native professional research paper translators convert your research paper precisely from numerous languages into more than 200 languages. For example translate your English research paper to Malay, Korean, Chinese, any other language you want. You will be sure that the translation maintains absolute precision, is free of language errors, & retains your exclusive voice.
Having proficiency over a language is not usually sufficient for academic translations. To therefore ensure accuracy, a translator should have proficiency over both the languages as well as the subject. Working with experienced and ATA certified translators who can provide consecutive or simultaneous interpreting services at academic events. So. if you are looking to have an academic research study translation, we highly suggest you hire the most reliable translation agency like ours.