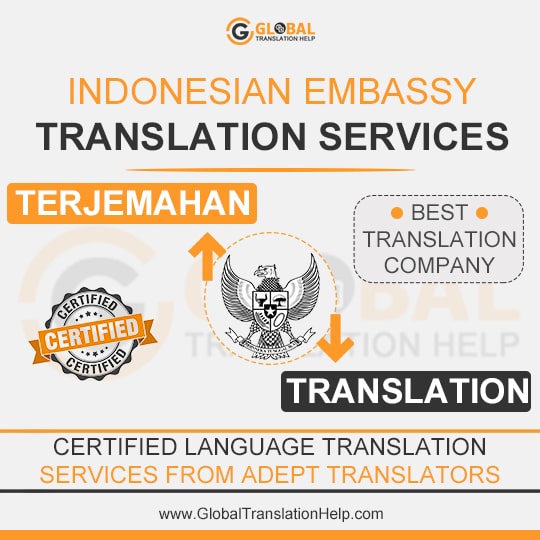 Accurate Indonesian Embassy Translation Services
Do you want online Indonesian Embassy Translation Services on time? If yes, then you're just in the right place. Our company provides you with the highest quality Indonesian Embassy translations with utmost accuracy. That is to say, we employ only certified Indonesian translators who native speakers of the country. In addition to it, they have years of experience in translating documents for the Indonesian Embassy.
We specialize in different types of Indonesian document translations for instance legal, economic and personal documents for immigration purposes or otherwise. Hire Indonesian Embassy in USA translators to certify your documents to be valid for the Home Office and any other legal institutions. Moreover, get assistance in legalization and notarization of documents as well.
Pay to get Indonesian Embassy translation help from the top translation company in this industry. Above all, we offer all kinds of document translation which you need for immigration purposes. All your Indonesian embassy translation is carried out based on your requirements and needs. They offer accurate translation of all the documents so that you can get flawless migration procedures at USCIS, ICA, and the Indonesian embassy.