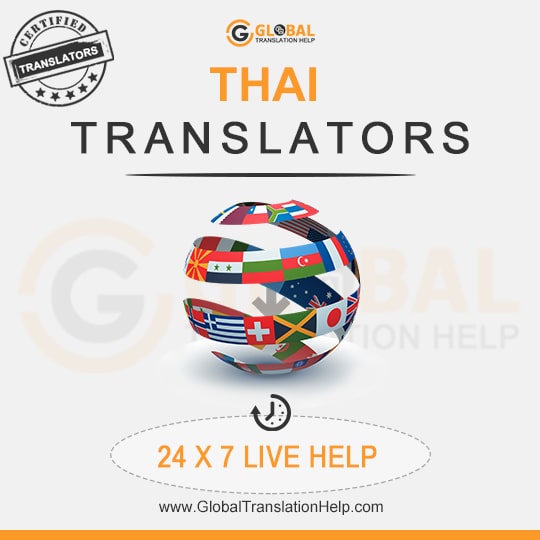 ATA Certified Thai Translators
We, at Global Translation Help, are the epitome of excellence in language translation. We have a huge team of ATA certified Thai translators who can provide you high-quality translations for Thai documents. Moreover, our translators provide services in all areas of business and industry. All our translators have signed our client confidentiality agreement before working for us. In addition to it, we have assigned Thai language translation teams with appropriate industry skills and knowledge for each translation project. This also assists with fast translation turnaround and translation accuracy.
That is an old and very well developed language.  Our dedicated, certified Thai translators are all fully qualified and have years of experience providing top-quality Thai to English translation services or vice-versa. That has its roots in Sanskrit, Pali, Mon, and Old Khmer. To clarify, Thai is a mix of South Asian and Central Asian languages and thus requires native speakers for translation. Pay to get high-quality Thai translation services using a tested team of native, in-country English Thai translators. We provide expert English Thai translation in many areas including technical, medical, legal, and financial. So, don't hesitate to contact us for translating any document into any language you need. Our certified translators from Thailand will serve you with error-free and authentic translated true copy within your budget.