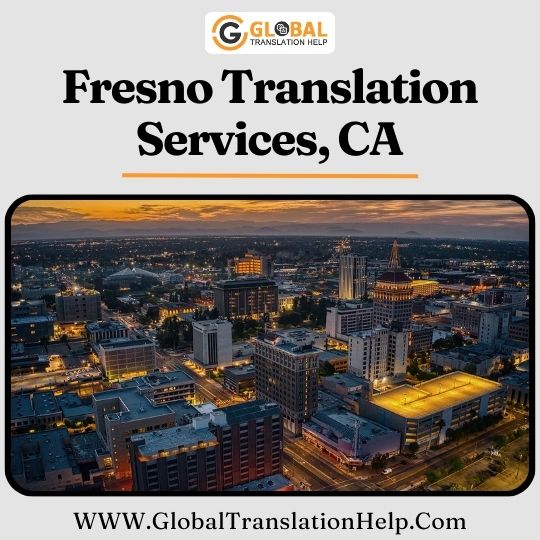 Certified Translation Services in Fresno, CA
Global translation Help is the certified translation agency providing accurate online Fresno translation services. With our expert team of translators in Fresno, we have been offering services for translating content to our clients for years now. Moreover, the native translators we have are capable enough to deliver 100% authentic translations in the USA.
Additionally, translate work professionally gives our clients a satisfaction guarantee in addition to trust. Also, we have been giving online Fresno translation services in over 200 languages all over the US.
In case, Are you asking for translation and localization help in your desired language? For this reason, we are endowing professional California translation services in a number of languages with great quality.
Here are the high demanding languages that you may need a translation in:
Now, Do you need to translate in Spanish or Japanese language? Here, we are available at GlobalTranslationHelp.com 24/7. Avail language translations at affordable prices by the Fresno highly qualified translators.
All Types of Document Translation in Fresno, CA
Our translators with years of experience are exceptional in document translation in a wide range of field. Comprising certified and authorized translation in legal, financial, educational, or medical documents, we ensure the best translate within business days.
Moreover, our extensive list for translating documents gives your documents a 100% USCIS Acceptance guarantee.