1472 views
Increase globalization through translation
We are living in a world of technology. The Internet has led many people from different corners of the world to interact with each other in similar business. however, the biggest problem they face is the language barrier. For globalization, a business should reach a larger audience but the problems lie here that not everyone understands one language! And hence, the role of a translator in business expansion is very important for translation for business expansion.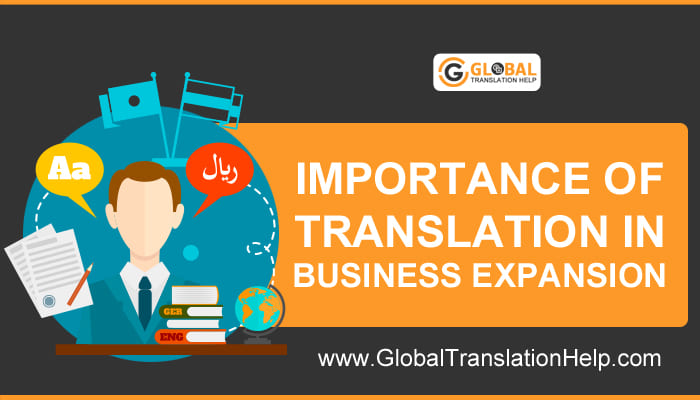 Businesses are now focusing on expanding their function by attracting larger audience. Globalization has made it possible for the companies to sell their products internationally. However, that comes at a cost. You need to create content that the customers can understand. For instance, if your original market was in the Spain, it means you have all your advertisements in Spanish. If you expand the global business operation to USA, things need to change. That is to say, you need translations of marketing documents into English.
IMPORTANCE OF TRANSLATION SERVICES FOR BUSINESS EXPANSION
One may face many hurdles while expanding a business, the most crucial one is the language barrier. If i want to expand my business, i can't possibly do it without the translation of my product's information. Moreover, it's practically possible to even understand something written in some other language, let alone buy it.
Business communication with foreign countries with different languages demands expertise and precision. So, no matter which industry or sector you work in, you need professional language translation services for expansion of business. Translation of business documents for expansion is important because:
Helps to attract new customers- Customers are the life of a business. Consumers purchase first and foremost  only that what they understand. Therefore, to ensure translation of websites and marketing materials into key languages will dramatically increase a company's ability to attract overseas customers.
Enhancement of Brand visibility- In order to enhance a company's brand potential, reaching out to more and more people is necessary. Therefore, you need to cross the barrier of language to build an image in the global market for business expansion with professional translation services.
Smooth Running of business operations globally- In a business, there are many people who are involved. For instance, the customers, shareholders and the government. Therefore, a firm is bound to complete all their needs, be it legal, technical, marketing or even inside the business. Therefore, to thoroughly understand each other need, we need proper translation of documents.
Create Good Reputation- There are many small instances which invited a lot of flake or backlash from people across the globe. You can dodge the bullet and upkeep your brand reputation by checking and updating your marketing techniques by the professionals before it's too late.
HOW TO CHOOSE A TRANSLATION COMPANY?
When choosing a translation company to assist you with expanding business operation, there are critically important aspects to consider:
Choose a firm or translator with experience and qualification.
Find out if the person working on your translation project has expertise in the language as well as the industry.  This point is important because if the translator has no personal knowledge of your destination market, they may provide text incorrectly.
Take 100% human translations to avoid errors.
Moreover, ensure that they do proper proofreading and editing before submitting the document.
Find out who their  translators are and if they have certification
For your first project with a new translation service provider, find an impartial third party to complete a verification of the work.
Business translation is a service industry and you want to ensure that you choose the best translation agency possible for your needs. Choose an agency that offers versatile language translations with certified translators. So, a certified translator plays an important role in expanding the business internationally.