1483 views
WHAT ARE TRANSLATION SERVICES?
The translation is the process of converting a document from one language into another. One avails translation services when the original document is in some different language. It is to translate the document into a language that is understandable either by you or the receiver.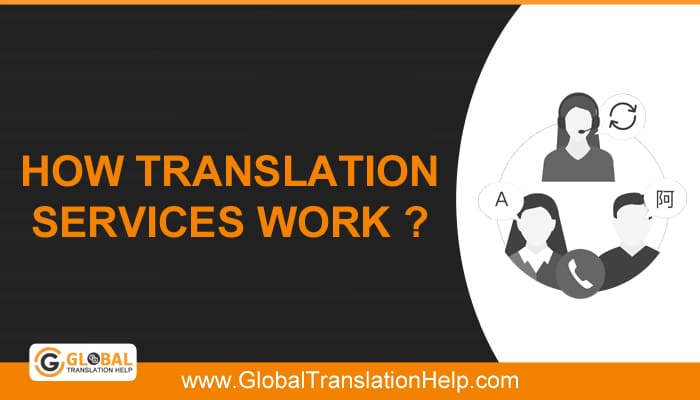 There are many benefits to working with a language service provider. That is to say, a translator offers steady work, the reduces the time, energy, and cost. In addition, translation agencies are often privy to a variety of translation jobs, allowing their translators to work on many diverse projects. Further, an agency that offers translation help services may also offer various services like transcription help, interpretation, and various other linguistic help.
One may need to translate a document for different reasons like identity verification, acceptance, educational application, permanent residence, etc. The main aim of translation is to remove the language barrier and communicate effectively around the world. So, for your company to expand and break into new markets, you need to communicate with your customers and partners in their native language. Therefore, you may need to take help from either a local individual translator, a translation agency, or machine translations.
STEP BY STEP PROCESS OF AVAILING ONLINE TRANSLATION HELP
One can avail translation help any language and for any type of industry. For instance, medical, IT, engineering, legal or marketing texts etc. All such translation of documents for publication and/or to promote a brand or product, as well as all business websites. Moreover, certified or notarized translation services prove that the true copy is 100% accurate and error-free. So, in order to take help with translation, these are the following steps:
Firstly, in order to take online translation help, one needs to choose the right translation agency. Taking help with document translation from a professional translator or agency can help them to fulfill the purpose they need the translation for.
Once you choose the right translation service provider, the next step is to ascertain you translation requirements. That is to say, make sure the type of translation, source and target language, and if any specifications by the receiver.
Consequently, you'll need to place the order and state all you requirements from the language translation agency.
Once you place the request, the agency will quote a price according to your requirements.
So, if you agree with the price quote, all you need to do is make the payment online and the agency will assign an appropriate translator for your work.
The translator will translate you document keeping in mind the instructions by you.
Consequently, once the translator translates the document, it is then forwarded to an editor and proofreader to ensure accuracy. They check language, grammar, style and evaluates the translator's work.
The agency will then send the client, a final draft. If you are satisfied with the services of translation they deliver, then they will send a final copy with certification or notarization on demand.
In case of any corrections, you may request translation revision from the agency.
HOW TO CHOOSE THE RIGHT TRANSLATION AGENCY?
It is not possible for all of us to learn a difficult new language, so then next best alternative is to take translation, transcription or transliteration services. Take time to choose the agency. Since, the translation may be needed for some official use, you should thoroughly consider all the options and chose the best out of it.
You should hire a translation company by considering the following points:
The foremost step is to know whether the agency is certified or not. By hiring a certified translation agency, you won't have to go to different people for certification or notary. Moreover, a certified agency assures to offer accurate translations.
Go through the reviews and check if the agency provides accurate and authentic translations. Ensuring high quality translation is the most important factor.
Hire an agency which has certified translators. Only a professional linguist can understand the nature of a document and translate it accurately with maintaining integrity.
Choose an agency that has versatile options for translations. That is to say, an agency that has other services like transcriptions, voice overs, interpretations or variety of language translations. If they have various options, you can be sure your business won't eventually 'outgrow' the agency and that they can contribute to the future expansion of your business and always meet your needs.
Lastly, consider the turnaround time and the cost of the translation service. It is however the most important factor, one should opt for a fast, cost effective and genuine translation agency.
In short, these are few of the main factors that should affect your choice of hiring a translation agency. A translator who consistently demonstrates these attributes will be treasured by any astute language service provider!